You're single, aren't you? That's why you clicked on this link, right?
Well, single or wishing you were single…
** WELCOME MY FRIEND!**
I think that's awesome. Congratulations, really! I am extremely happy for you because guess what? I'm single, too, so cheers! Cheers to all the Friday nights of solo Netflix-and-chill; cheers to that independent bank account; And cheers to being the best third wheel your friends could ever ask for. You freakin' rock!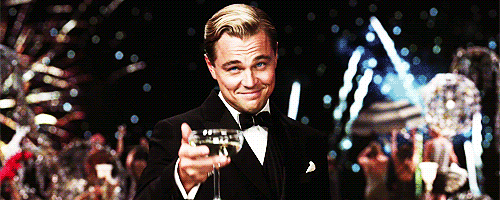 Believe it or not, I've been single for about 20 years now. Yes, twenty. I am actually one month away from turning 20, but I don't anticipate changing my relationship status anytime soon. You know, because too busy…ain't got time fo' dat…focusing on myself right now…blah blah blah. So how could I have possibly lived so long without a significant other? Mmm, well, I'm not entirely sure; however, I am so happy the universe has bestowed this blessing on me because I truly have learned more about myself than I ever would have otherwise. Universe, you're alright with me. More importantly, though, I wouldn't be here to share with you all of my prized secrets of living this beautiful solo life. So when you're ever feelin' a little lonely, in need of a little TLC, or want a reminder of how awesome it is to be single: this is my gift to you. Try it, follow it, live it, love it. You're welcome.
1. Go catch a plane to anywhere.
This will always be my very first, number one go-to-most-important-VIP piece of advice I give anyone. I can't tell you how big and wonderful and inviting and exciting and unbelievably liberating it is to travel solo. You will learn so much about the world, about new cultures, about people, and about yourself. Just book a ticket. Please.
2. Treat yourself to some online shopping & DON'T forget the gift message.
We deserve gifts and flowers and cute messages in our inbox, but why do we have to wait for someone else to do it for us? THAT'S RIGHT, WE DON'T. Get on Amazon, find something you like, and order it. And don't you dare forget that nice gift message telling yourself to keep slayin'.
3. Take yourself out on a date.
Go out to a movie. Reserve a nice dinner for a party of one. Take yourself apple picking, and have some donuts and cider while you're at it. Go ice-skating. Go for a long walk along the beach. Do whatever it is that you like to do. Talk to yourself a little bit while you're at it (maybe not in public, but when you're alone). It's not weird; it's natural, it's cool. You should be talking to yourself, you know? Give yourself pep talks. Sometimes it feels good to just let that voice in your head out. So do it. No shame.
4. Go practice your squats and dead-lifts.
It's nothing new that exercise makes people feel good. I mean your endorphins are up and running, you get to let off a little steam, your body feels good; all around you just feel better about yourself. In fact, I highly recommend you do this every day. I mean it's a healthy habit to have so why not? Break a little sweat. Then grab dat ass and tell yourself you're hot.
5. Throw those flirty eyes around like confetti.

One of the most fun things about being single is that you can be as flirty as you want with whomever you want. So do it! Get out there, bat those eyes, bite that lip, and strut what your Mama gave ya. You might get some takers, but don't forget: you're happy and having a hell of a lot of fun being single. Do you really wanna give that up just yet? Didn't think so! So don't get attached too fast.
6. Go au natural.
Cause who cares? Let yourself relax a bit. You don't need to be ready for anyone but yourself. And really, you'll take yourself whatever way you please, if ya catch my drift, hollllaaaa!
7. Read a good book.
I know this might've caught you like Uhhh, yeah no. But you have so much pop culture to catch up on! Gone Girl, Unbroken, Shantaram, The Light We Cannot See, Me Before You, The Girl On The Train… Oh my gosh, how are you not overwhelmed by excitement!?
Seriously though, reading can really let your mind roam free. Escape reality a little bit. Get off social media and do something that's actually productive and good for your health and sanity.
8. Start a journal.

This is super important! You can write about whatever you want. Write about your feelings, jot down some updates about what's been going on in your life, make lists, write letters to yourself, note some recipes you want to try, the options are endless! And it feels good. And you're going to look back on those journals one day and thank yourself for writing them, especially if you write about important events that have taken place.
I thought I could remember my trip to Greece as if it were yesterday, but when I look back on my journal entries and there's some things I actually forgot about! Not to mention, it brings back even more vivid memories that I forgot to write down. I'm telling you, you'll thank yourself.
9. Bake your favorite cake and remember: it's all yours, baby!

Baking is fun. Google a recipe, or find a bomb-looking one off Pinterest, and get to it! Enjoy your creation with a nice movie, or share it with some friends! Cake always brings happy vibes.
10. Experiment. Try new things. Explore new hobbies.
This is your chance to explore, take on new adventures, try new things, and make memories. Find what it is that you like. Take advantage of this and have fun with it!
11. Never stop smiling!

As fun as being single is, I understand it can get lonely sometimes. But keep your head up and keep smiling! You will survive. That special someone will find you when you least expect it. And when they do, you'll have so much more to offer, so much more to bring to the table and share. I hope when that someone comes along you will have realized just how fun, unique, worthy, and incredibly special you are. And I hope that someone is quite deserving of your hot self.
~Until then, *high five* for slayin' the single game.~
XOXO,
Sab♥